Ready to optimize your information management processes?
Get a printable copy of the ultimate guide.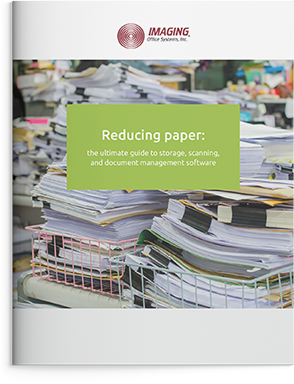 When you follow the expert tips, you might not end up with a completely paperless office, but you will learn how to reduce the physical documents taking up so much space.
This guide is packed with solutions you can implement yourself or those where it might make sense to enlist the support of a professional imaging company.
If you're here, then you're on the right track.
This offer is part of Reducing paper: The ultimate guide to storage, scanning, and document management software.
Download a printable copy